DETROIT, February 6, 2014 – Strategic Staffing Solutions today announced leadership changes that will accelerate growth, streamline operations and enhance the company's ability to service its customers and attract and retain talented consultants.
The following members of the leadership team have new positions effectively immediately:
Allen Coleman, 53, is named an executive vice president and will continue to drive the company's Solutions practice and oversee its IT operations.
April Donaldson, 38, has been promoted to executive vice president. She was previously vice president in charge of managing the team that sets company's sales strategies and the S3 Master Service Provider (MSP) practice. She is also the company's S3 liaison with Staffing Industry Analysts (SIA), the staffing industry's global advisor on contingent work.
Carl Bentley, 57, who has served as manager of the Detroit Branch as well as an executive vice president, moves into a full-time executive vice president role.
Shalini Lawson, 44, will succeed Bentley as Detroit branch manager and will also continue to manage S3's Blue Cross Blue Shield of Michigan activity in its Detroit Development Center. That move will create capacity and enhance customer service as the teams working more closely together.
Bob Zhang, 36, will move into a new role for S3 as director of Customer Care and Contact Services.
"A growing company creates opportunities," said Cynthia J. Pasky, president and CEO of Strategic Staffing Solutions. "We had a terrific year in 2013 and these management changes perfectly position us to for profit and growth in 2014. Our financial strength gives us the flexibility to provide customized solutions to our customers, attract the best talent and give back to the communities in which we do business."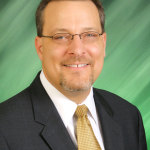 Coleman joined S3 in 2006 as the chief information officer and was promoted to vice president of solutions in 2008. During this time, he was charged with developing and expanding S3's solutions practice and handling the company's internal IT operations. He maintains these responsibilities in his current position. Prior to joining S3, he was the chief information officer of The Auto Club Group (ACG), the largest property and casualty insurer in Michigan. His primary role was to create and implement innovative technological systems to spur business growth and process efficiencies. He was also CIO and senior vice president at Citigroup in its Mortgage Division and development manager and project leader at MasterCard.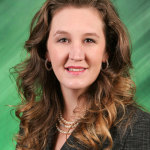 Donaldson joined S3 in 2002 as an account manager.  She has more than 20 years of experience in the staffing industry. Her previous positions with S3 include national account manager and director of MSP services delivery where she implemented S3'sMSP services at numerous customers. Prior to joining S3 she held positions in the staffing industry at Sirco Associates as an office manager, human resources manager and account manager. She a charter member and certified subject matter expert for Staffing Industry Analysts' (SIA) nationally accredited Certified Contingent Workforce Professionals (CCWP) program. In this role, she has the ability to train and certify others across the nation. Her expertise has placed her on the Staffing Industry Analyst (SIA) Advisory Board and the SIA CCWP board.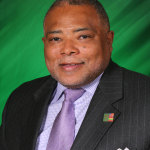 Bentley has nearly 40 years of experience in management and information technology, his contributions have afforded S3 success in excellent customer service and marketing. That has been central part of the company's continued growth. Before joining S3 in 1999, he served the City of Detroit as director of the Information Technology Services Department and prior to that was the vice president of the Telecommunication Services Division at Comerica Inc.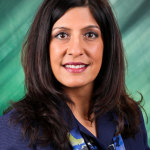 Prior to joining S3 in 2012 as a service delivery manager, Lawson spent 12 years at DTE Energy in the ITS organization. She worked closely with business partners ensuring reliable application support, improving business processes and continuous improvement initiatives within the ITS organization and business units. While at DTE she launched customer billing applications, energy trading and migration of key legacy systems to SAP, which included supply chain, work management, finance and HR.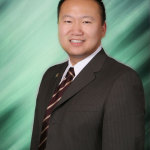 Zhang came to S3 in 2004 as IT manager and also supported growth in the company's Solutions and Managed Services operations. Before coming to S3 he held various technology roles as a software engineer, systems engineer and database administrator roles in private industry and technology organizations.
DOWNLOADABLE MEDIA
Picture of Executive Vice President Allen Coleman (jpg)
Picture of Executive Vice President April Donaldson (jpg)
Picture of Executive Vice President Carl Bentley (jpg)
Picture of Detroit Branch Manager Shalini Lawson (jpg)
Picture of Director of Customer Care and Contact Services Bob Zhang (jpg)
Strategic Staffing Solutions Logo (jpg)
About Strategic Staffing Solutions
Strategic Staffing Solutions (S3) is an international, woman-owned, $238-million IT and business services company based in Detroit. S3 is ranked the sixth largest diversity staffing firm in the US by Staffing Industry Analysts and 16th among the largest staffing firms in the US by Staffing Industry Report. It is also one of five companies nationally that is a certified Charter Partner with Staffing Industry Analysts. S3 provides IT consulting, customized project solutions, vendor management programs and an executive search service to financial institutions, energy companies, telecommunications, government agencies and retail and health care industries worldwide. It has more than 2,000 consultants and 28 offices, 23 in the U.S. and five in Europe.
Contact:
Marge Sorge
313-596-6923 (office) | 734-578-6507 (cell) | msorge@strategicstaff.com