DENVER – Strategic Staffing Solutions (S³), a global IT and business services company, selected Denver local Jason Shirley as the new branch manager. Shirley brings more than 15 years of sales and management experience to S³.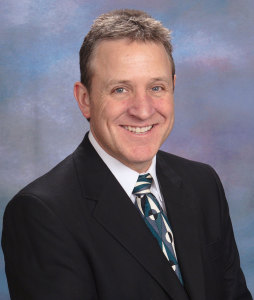 As a branch manager for S³, Shirley is responsible for maintaining profitability, managing client needs, garnering new prospects and providing junior staff direction.
"At S³ we're all about meeting the needs of consultants and customers," said Cynthia Pasky, president and CEO of Strategic Staffing Solutions. "Jason's knowledge of the Denver market will help us deliver both."
In previous positions as a manager, senior account executive and executive recruiter Shirley has successfully managed client relationships with decision-makers of multiple Fortune 500 companies. Career accolades with previous employers include awards for being No. 1 in company sales, new accounts captured, highest total revenue produced and for company loyalty and dedication.
Shirley is a resident of Lafayette, Colorado and is the proud father of three daughters. He earned a bachelor of science degree in business management from the University of Northern Colorado. He is also Counselor Sales Professional (CSP) certified.
The S³ Denver branch is located at 5445 DTC Parkway, Penthouse 4 in Greenwood Village. S³ Denver staff may be contacted by phone at (720) 228-4146 and email at s3denver@strategicstaff.com.
Media: You can download a larger image (jpg) of Jason Shirley here.
About Strategic Staffing Solutions
Strategic Staffing Solutions (S³) is an international, woman-owned, $238 million IT and business services company based in Detroit. S³ is ranked the sixth largest diversity staffing firm in the US by Staffing Industry Analysts and 16th among the largest staffing firms in the US by Staffing Industry Report. It is also one of five companies nationally that is a certified Charter Partner with Staffing Industry Analysts. S³ provides IT consulting, customized project solutions, vendor management programs and an executive search service to financial institutions, energy companies, telecommunications, government agencies and retail and health care industries worldwide. It has more than 2,000 consultants and 29 offices, 24 in the U.S. and five in Europe. For more information visit our website at http://www.strategicstaff.com/ or follow us on Facebook: Careers at Strategic Staffing Solutions.
Contact:
Ebony Dooley | Office: (248) 629-0038 |Cell: (248) 259-6714 | EMail: edooley@strategicstaff.com