DETROIT, April 1, 2014 – Christine N. Seppala, general counsel at Strategic Staffing Solutions (S3), has been named a Top Corporate Counsel 2014 by dBusiness magazine.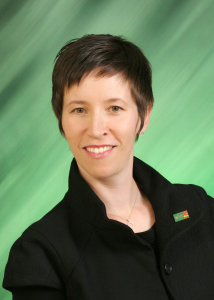 The publication asked more than 18,400 attorneys in metro Detroit to select up to three nominees for the best corporate counsel as part of its 2014 Top Lawyers Peer Review Survey. Seppala joins a select group chosen for this honor.
"This is a well-deserved honor for Christine," said Cindy Pasky, president and CEO of Strategic Staffing Solutions. "She brings a wealth of knowledge on the information technology industry to S3 and has worked tirelessly to manage risk and ensure best-in-class compliance and service agreements for our customers and our company."
Seppala was previously named to dBusiness magazine's 2012 list of Top Lawyers.
She supervises and advises Strategic Staffing Solutions on all domestic and international legal matters, corporate risk management, contract compliance and internal audit and oversees the company's immigration and HR functions. She also represents S3's legislative interests at both the state and federal levels.
Seppala serves on the Metropolitan Affairs Coalition (MAC) Board of Directors and is an active member of its subcommittees on immigration reform, government ethics reform, elections reform and regional talent retention initiatives. She is a member of the Talent Task Force, a partnership between MAC and the Southeast Michigan Council of Governments, lending her expertise to ensure success in retraining and education programs aimed at retaining talent in Michigan. In addition, she is a member of the Justice Policies Initiative, a part of the State Bar of Michigan's Justice Initiative.
She also serves on the Forgotten Harvest Board of Directors
Seppala received her juris doctor degree cum laude from Michigan State University College of Law and holds a bachelor of arts in drama and English from the University of Toronto.
Media: You can download a higher resolution of the photo in this release here.
About Strategic Staffing Solutions
Strategic Staffing Solutions (S3) is an international, woman-owned, $238 million IT and business services company based in Detroit. S3 is ranked the sixth largest diversity staffing firm in the US by Staffing Industry Analysts and 16th among the largest staffing firms in the US by Staffing Industry Report. It is also one of five companies nationally that is a certified Charter Partner with Staffing Industry Analysts. S3 provides IT consulting, customized project solutions, vendor management programs and an executive search service to financial institutions, energy companies, telecommunications, government agencies and retail and health care industries worldwide. It has more than 2,300 consultants and 29 offices, 24 in the U.S. and five in Europe. For more information visit our website at http://www.strategicstaff.com/ or follow us on Facebook: Careers at Strategic Staffing Solutions.
Contact:
Marge Sorge, Strategic Staffing Solutions
313-596-6923 (office) | 734-578-6507 (cell) | msorge@strategicstaff.com